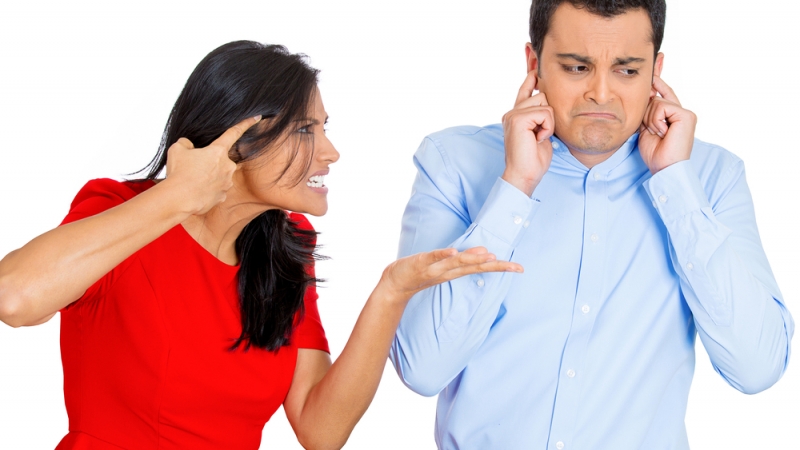 Please Don't Embarrass Me
Posted on
By admin
Posted in Poem
Tagged #Passion, #Stress, #Encounters
---
Satire is the art of using irony and sarcasm to communicate an idea about an individual or group of people. In a satirical poem, you must use your own clever wordsmith ability to convey what it is about the subject that deserves to be ridiculed, without being so direct that your meaning is too clearly defined. Satire is primarily a literary genre or form, although in practice it can also be found in the graphic and performing arts. In satire, vices, follies, abuses, and shortcomings are held up to ridicule, ideally with the intent of shaming individuals, and society itself, into improvement.
WAIRIMU!
Please don't embarrass me,
By gossiping to my friends,
What happened yesterday,
When I was helping you,
Weed your flower garden.
Please don't tell my friends,
That my jembe,
Is too blunt,
And that it has a dwarf handle,
Please don't tell them,
That no matter how,
You cheered me,
I could not dig,
As deeper as you wanted.
Don't tell them,
How fast the rains came down,
Forcing us to rest,
Let no one know,
How the rains disrupted us,
In short intervals,
Denying you,
The thrill of farm work!
Wairimu!
It was not my fault.
Wairimu!
Don't tell them,
That I tore the groves,
In my futile attempt,
To show my prowess,
In garden work!
Please let no one know,
That I threw some seed,
Outside the hole,
You had neatly dug!
Wairimu,
Don't tell my friends,
That I only know,
One method of farming,
It will be a big embarrassment!
Wairimu!
If you've already,
Made up your mind,
To embarrass me,
Make sure you also tell them,
That your flower garden,
No matter how beautiful,
It looks from far,
Is in a water logged area,
A swamp to be precise!
#ShoeShinePoet.
*NJOROGE*
Just understand me,
That I feel an urge,
An urge to let go,
To let go the mathogothanio,
The mathogothanio you did to my shamba,
I promise I'll tell'em people,
Tell'em people for me to feel at ease.
You recall hours before the contract,
The contract to dig the shamba?
You talked of good tidings,
You talked of delving into deep oceans,
You talked of good digging skills,
You said you could endure,
Endure long working hours,
I gave you uji,
I fed you with yams,
To make sure you got enough strength,
I topped up mabuoni!
Only to irrigate my shamba,
Just by seeing it,
Akianani Njoroge,
I need my food back!
Imma tell'em neighbors too!
I even don't know why,
Why we had to volume up the radio,
Ati majirani wasiskie,
Only for you to mourn,
After raining on a short notice,
I tell you my fren,
Ni lazima,
Lazima ifikie mabeshte,
I'm writing this,
From the bar at Wangige market,
Imagining how you shuttered my expectations,
Just give me a minute,
I talk to the waiter,
Samahani waiter,
Ongeza glass,
Mhudumu!
Ongeza glass...
Acha nilewe!
Nilewe tu!
Back to you Njoroge,
Your machete issa no! no! no for me!
Nikitoka bar naenda kumuambia mama!
You talked of a swampy flower garden,
Why didn't Wafula realize that?
What about Lemaiyan?
Omondi either didn't talk of that shit,
I even don't want talk of Mogaka's digging skills,
In the same sentence with yo' name,
Infact, Im'ma call Mogaka,
Mogaka! Where at thou!!!
Dear mama,
Even this Njoroge that begged for the shamba,
Is here mama,
After giving him the contract mama,
He did kazi hivi hivi!
And now doesn't want me to tell the nation,
So that he can cheat another muthusi,
Only to give a -ve3 star ploughing,
Give us a signal mama,
Give me a signal on how to deal with him!
Here is a good one, with a nice response:
THE BROOM*
My husband's broom is worn out
Whenever he uses it to sweep
He leaves the compound untidier than before.
He seems not to mind and even laughs about it.
Men of Shinyalu come talk to my husband
Let him know this is a serious matter.
Who will the daughter of Shinyalu blame?
She will blame herself,
When her agemates were getting married to strong village men
Who were raised on lisutsa,saga, kunde and miro
She powdered her face and went for a man from the city
Who had biscuits for breakfast, pizza for lunch and chips for supper.
Now she bites her finger in regret and curses everyday
My husband can not sweep satisfactorily,
He pauses to stretch his back
He pauses to yawn
When he takes hold of the broom again
He works and moves only three paces away
Then sits on his stool sweating profusely wheezing for breath like a mad donkey racing uphill.
His broom lying flat on the ground nearby.
He says the compound is too vast
And that he is busy man
He doesn't have time to work on it all day.
Surely how can the gods give a man such a huge piece of land, fertile and pleasant to eye,
And deny him the brains to satisfactorily take care of it?
Akih poh,
The daughter of Shinyalu is tired
The daughter of Shinyalu will not stand a weak man
He must know where I come from
Even men as old as 90 seasons sweep their compounds to satisfaction
Today is today,
He will hold his broom and not drop it till I say so
He will cry and howl like a wounded dog
But I will not let him stop
He will feign fainting and convulsing
But I will pour a calabash of water on him
And get him back to work.
Today he will become a bull
Today I will make itaywa out of him
If I fail I shall curse my home and leave for my parents house
If I succeed he will live to respect the daughters of Shinyalu
If he dies in the process ,let him die
At least they will say
The boy from the City who took our daughter,
Died a MAN
Reply
WAIRIMU REPLIES...
K'Oballa,
I wanted to share your disability
With your friends,
I had made up my mind
That I had to let the world know
That after I had pruned my garden clean for you,
You came and carelessly abandoned your seeds all over,
Who did you want to insert them for you?
I am still annoyed with you,
The way you swore that the first rain
Was just the beginning, and so
The clouds could not hold it long...
But I waited for the next rain patiently,
I begged your jembe,
I hugged your jembe,
I slept on it,
But its handle folded like a leaf
You accuse my garden of
Being too water-logged, but answer me,
Son of Obala,
If your jembe could not even cut through the water,
What if it were a dry, shallow garden?
I am still angry at you, K'Oballa,
But I will not embarass you with your friends.
Even if I wanted to, which friend of yours
Would I tell?
Is it Thengala, your best friend,
Who could not even find the
Right hole when I wanted him to?
Or Kochuka, your other friend,
Whose jembe is so lost
You have to organize a search party to find its tip?
No, K'Oballa, I will not waste my breath,
Because instead of embarassing you,
They will think I am praising you.
So leave me alone, owada,
I don't want your words.
Let me nurse my pain in silence
Let my garden remain bushy as it was before.
One day the rains will come
And sweep every trace of your incompetent digging,
So when you address me, K'Oballa,
Know that men are not over!
WAIRIMU RESPONDS ....