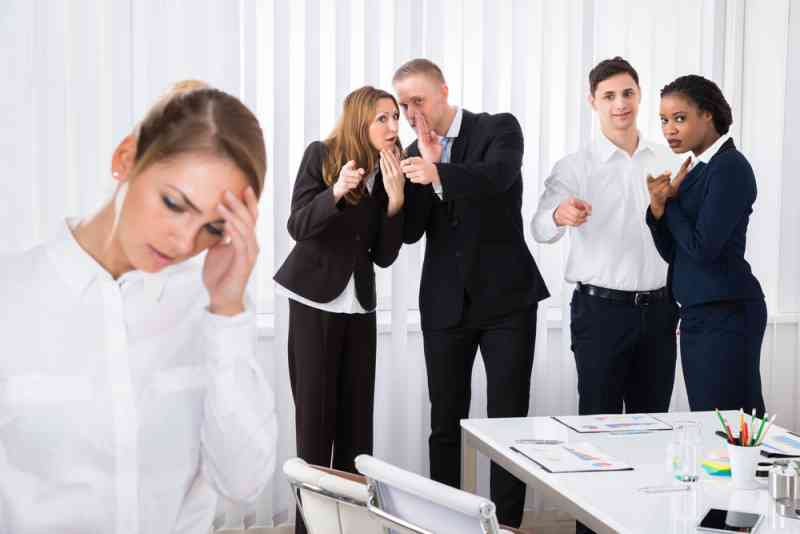 Haters As A Leading Indicator Of Success
Posted on
By admin
Posted in Advice
Tagged #Success, #Encounters
---
None of which is to suggest that everyone criticizes your product is a mindless hater and should be ignored. Far from it. But when haters start congregating around your product, listen to their criticism, evaluate its merits, don't respond, continually improve your product, and be very, very grateful that you have haters. After all, most companies have few to no haters at all. Pity them.
The only thing worse than dealing with haters of your company or product is not having any at all. The product without haters is destined for ignominy and failure. In fact, I'd go so far as to say that your product's success is positively correlated with the volume of venom directed at it.
But first, let's define a "hater."
There's valid criticism, and then there's hate. A hater, according to Urban Dictionary, feasts upon schadenfreude: "A person that simply cannot be happy for another person's success. So rather than be happy they make a point of exposing a flaw in that person." Jealousy factors heavily into a hater's temperament.
Yes, jealousy. After all, no one hates a loser. That company with 1% market share? No one bothers to expend energy trashing it. Not seriously, anyway.
No, haters reserve their hate for the winners.
It's Good To Be Hated
Don't believe me? Let's look at some outsized winners, like Apple.
Apple's market share may be sliding in both smartphones and tablets, in part because the market is growing around it, but Apple still commands profits (and revenues) that every company on the planet envies. It also commands disproportionate attention from haters. Social Mention pegs Apple's love-to-hate ratio at 2-1. Motherhood and apple pie? 7-1. (You can find similar results using Twendz or Amplicate, whose data indicates that 44% hate Apple and a massive 68% hate the iPhone.
All to the tune of $137 billion in the bank.
How about Microsoft? Haters have targeted it for years, including me. (Incidentally, I don't consider myself a hater, but that's beside the point: "hate" in this definition is what we do, not necessarily who we are. And I've written some serious broadsides against Microsoft for its early bullying of open source.)
How much is Microsoft hated? Amplicate details a 63% hate rate against Windows, 69% against the company, and a whopping 89% against Internet Explorer. Social Mention (3:1 love-to-hate ratio) and Twendz reveal similar data.
And yet Microsoft still manages to earn over $72 billion in revenue, with a "paltry" $68 billion in the bank.
The list goes on. MySQL? It was once pilloried as a database that lost data, performed poorly, etc. Now it's the third-most popular database in the world. Linux? Microsoft system administrators used to ridicule its security, performance, and most everything else. Now it owns 21% of the server market and keeps growing as it is the default OS for cloud, Big Data, and other emerging trends. Facebook was lambasted for not groking mobile, even as mobile has grown in two quarters from 14% to 23% of the company's billion-dollar quarters.
Responding To The Haters
I could go on, but you get the point: haters are actually leading indicators of success. The more vociferous your haters, the more likely that you're doing something right, and it's driving them insane. Bonus points if you can claim a Twitter spoof account, as Apple once could thanks to @FakeSteveJobs/@RealDanLyons. No one bothers to parody a losing company or product, as no one would get the joke.
This is not to suggest that you should ignore valid criticism, but rather to take it in stride and answer with product improvements, as each of the companies noted above has done. Even bile-fueled hate can be instructive, after all, so the key is to learn from it without becoming consumed by it.
While it's hard to resist responding, don't. Doing so simply legitimizes the hater and amplifies their voice, as you almost certainly have more distribution than they do. I once heard wise counsel about someone criticized in a local newspaper. When they wanted to respond, they were told, "Don't. Half the people in town don't get that paper. Half that do won't have read the article in question. Half of those who read it won't believe it. And half that read and believe it simply won't care." Content on the Internet has an exceptionally short shelf-life. Don't respond. Let it die. The best response is always by delivering on your product, as PDA CTO Eliot Murphy intimates.
The Only Thing Worse Than Having Haters…
Again, in our hyper-connected world it's simply impossible to succeed without accumulating haters along the way. They indicate you're doing something right, as SpringSource founder Rod Johnson suggests:
In other words, it's far better to have a popular but feverishly hated product than a Milque Toast product that no one can be bothered to criticize, as forum traffic on Oracle (Market cap: $164B), SAP ($94B), and CA ($11B) illustrates.